Thursday 5th March 2009, at 7:00 for 7:30pm
. . .POSTPONED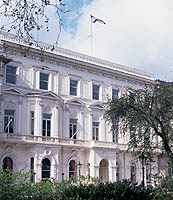 -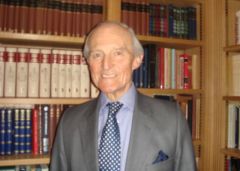 . . . East India Club . . . . . . . . . . . . . Sir Robert Horton

REUNION at the East India Club, 16 St James's Sq, London SW1Y 4LH
The plan was for a dinner, after which our speaker was to be Sir Robert Horton (Belmont 1947-51). Robert has had a distinguished career in industry: among many positions of responsibility, he has been Chairman of BP and Railtrack. He has also been involved with several arts trusts, has been Chancellor of the University of Kent at Canterbury and a Governor of King's Canterbury, his old school. His talk will be entitled, "From Belmont to BP and Beyond"
The invitation was sent to all Belmont Old Boys and their guests.
Sadly not enough signed up for this, but we hope to run it again in the future.